Forehead Line Treatments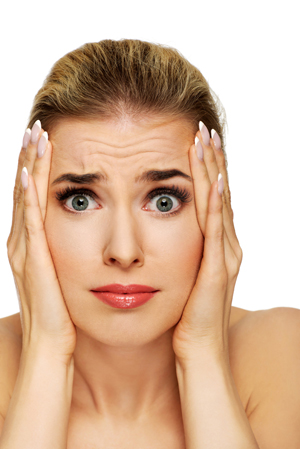 Forehead lines are horizontal wrinkles that appear above the brow line. These lines can appear at different ages for different people depending on your lifestyle but are generally associated with getting older.
Hormonal ageing surrounding menopause causes the body to produce less skin-enhancing oestrogen. This results in a decrease in collagen and elastin production in the skin. As the production of these two proteins slows down, so the skin loses firmness and wrinkles become more pronounced. The same is the case for genetic ageing.
Forehead lines are also caused by muscle movement and exposure to the sun. The forehead is particularly susceptible to wrinkles because of daily contact with UV.
Furrowing one's brow and spending extended periods of time outdoors without skin protection can accelerate the development of these lines.
At Milo Clinic we offer effective botox treatments for forehead lines, as well as other signature treatments for forehead wrinkles.
The Milo clinic is the most reputable clinic for treating forehead lines. Dr Nick Milojevic is regarded as one of the leading doctors for applying botox treatments in the U.K. He has had wide-ranging recognition for this procedure and is often listed in top aesthetic doctor lists in magazines such as Tatler and Grazia, and the press has given the name Botox King. With over 25,000 performed botox cases, the Milo clinic is the place to trust.